Automations
Automations are powerful tools to allow records to follow a specific workflow for efficient processing of information.
This feature allows conditions to be defined for the automatic movement of information across phases, assignments, and events, without manual intervention.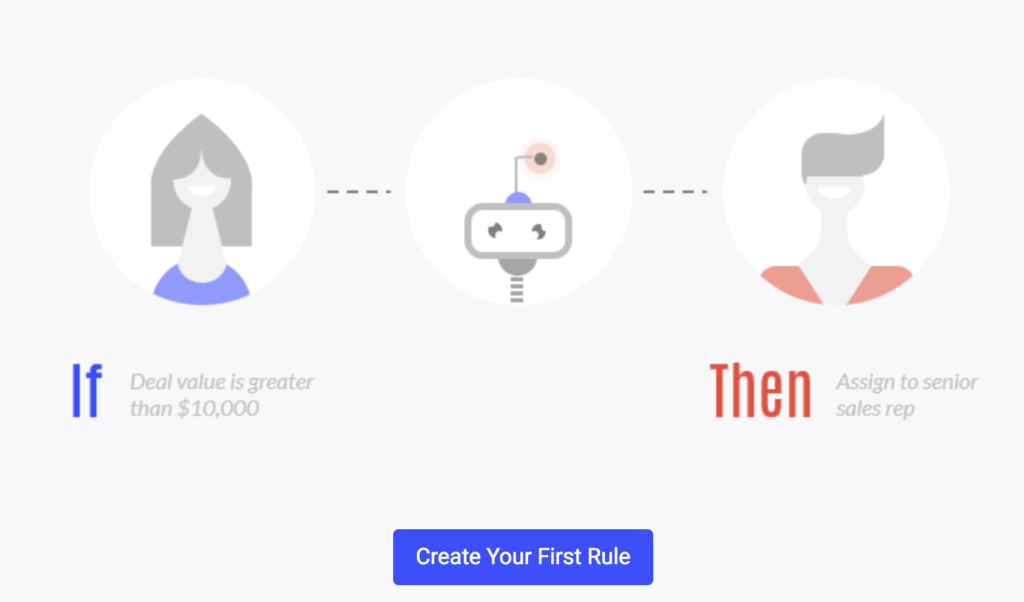 To setup an automation, first the user will specify the trigger to take an action when:
A record is created
A record is updated
A record is moved
A date condition is met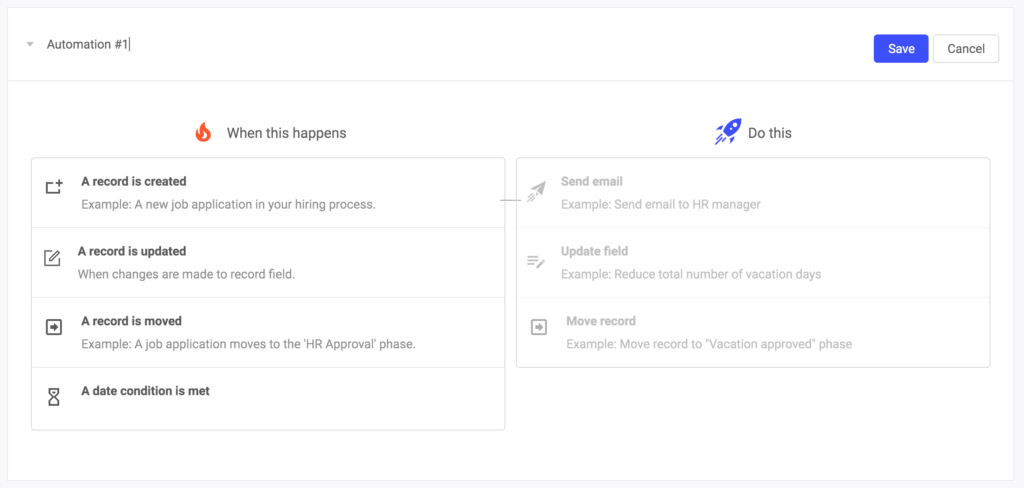 Conditions
And vs Or Conditions
Multiple conditions can be combined together using AND/OR rules for a specific automation trigger.

When conditions 1 AND 2 are connected, both of the conditions must be met in order to start the workflow for the automation. However, if the user specifies conditions 1 OR 2 are met, either condition can start an automation.

Multiple combinations of AND / OR conditions may be used as shown below: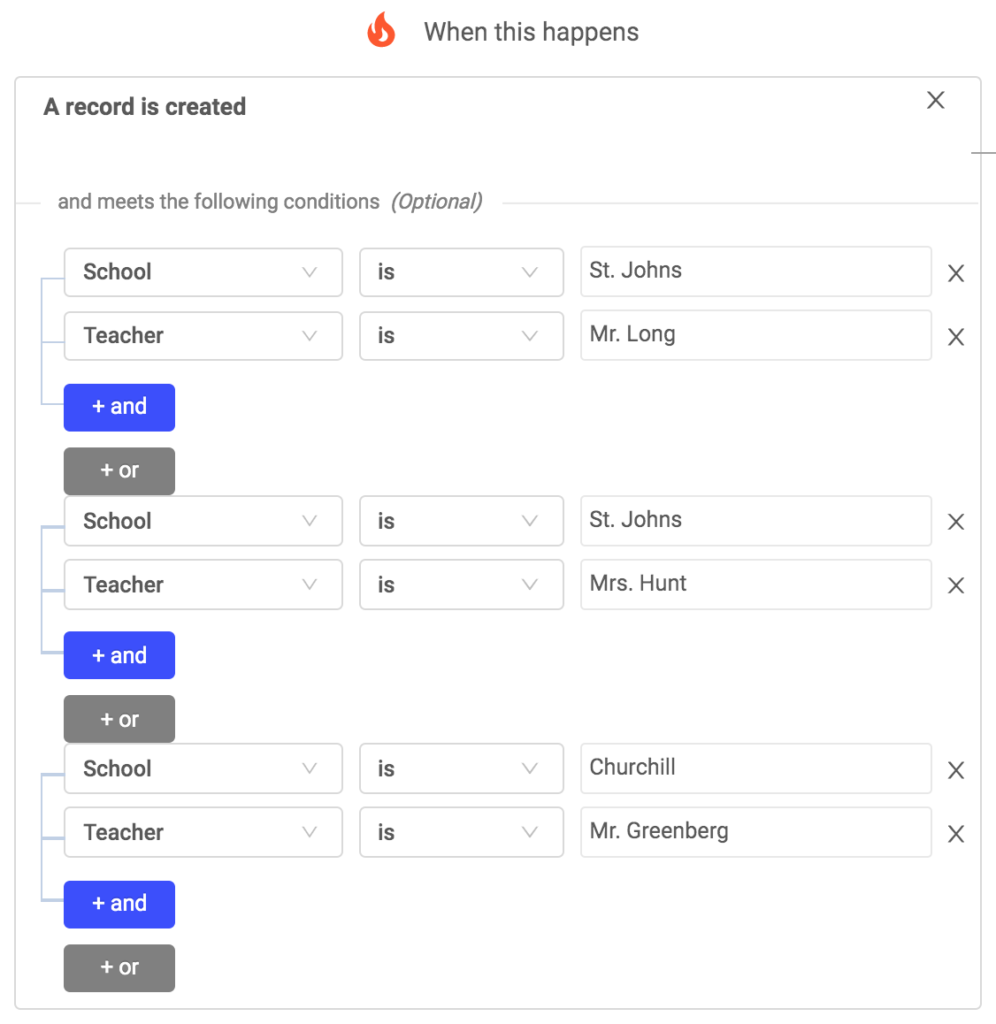 The result of the conditions being met can setup several events to take place:
Send an email
Update field(s)
Assign Users
Move Records
Perform a Calculation
Send Automatic Emails
Send Automatic Emails
A user can automatically send an email to notify specific users when a record is created, updated, or moved to another phase. In the automatic email, data from fields can be inserted. For example, if the user would like to include their name or organization of the record.
Update Fields
Update Fields & Assign Users
Specific fields can be updated for an automation rule. Different users can be assigned to a record by setting an automation to update the value of the Assignee field.

Multiple fields can be updated using the same condition by adding multiple fields into the automation.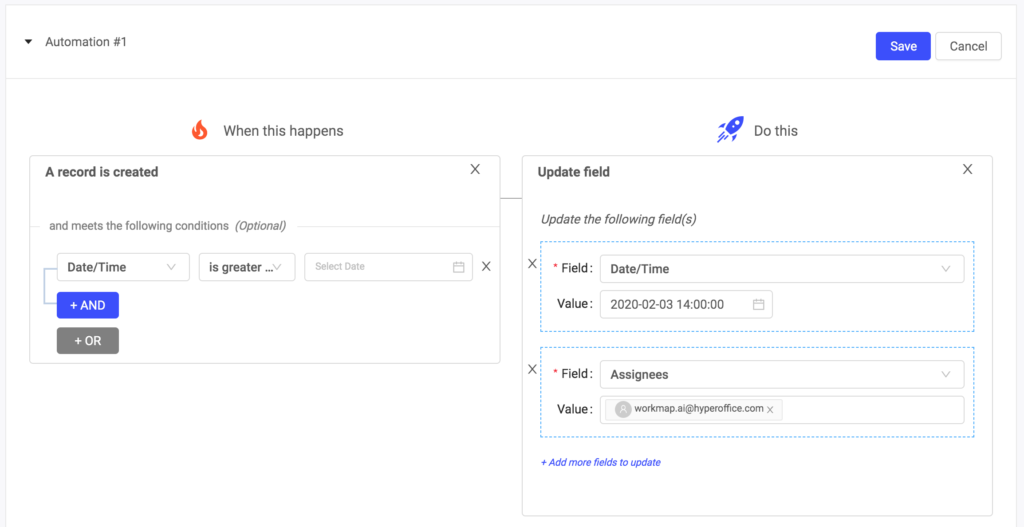 Perform Calculations
Calculations can be performed by updating fields with data represented in the record
When multiple numeric fields are inserted into calculations, fields have the ability to add, subtract, multiply, etc.
Move Records
Records can be moved to different Phases to represent new action items that need to take place related to the record.

Multiple Rules can also be setup to work together.
For example, if a record is assigned to a specific user it will move to 'Phase 10'. Then, another automation can be specified to update the 'Priority' of the record to 'Level 1'.