Reports
Reports allow users to manipulate the data in their workflows, and view only
the data that meets certain conditions. For example, in a customer
relationship management system, a manager might want to see all the
customers in the current month above a deal value of $100,000.
Group Reports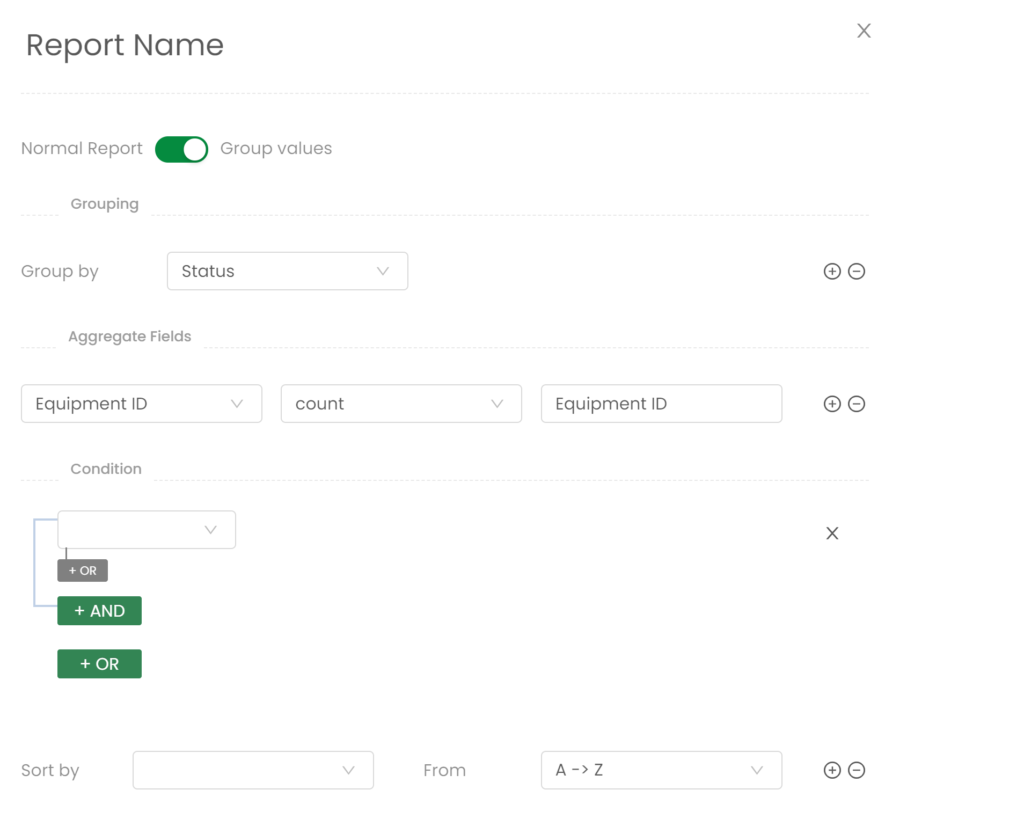 The group reporting function allows users to create reports by grouping and aggregating different fields. The system looks for values in a column that are recurring and groups them together in relation to the aggregated fields. 

First, toggle "group values" when creating the report. Then, select one or multiple field values for grouping. Select the aggregate fields, which are the fields that are compared to the grouped values. An example of grouped reporting is grouping expenses to different people within an organization.
Conditions
Users can specify multiple conditions and hide or show certain fields.
Information can also be shown from linked workflows in this section.
Sorting
Reports can also be sorted by multiple columns for a clean view of the information, showing the data organized by the most important fields.

Sharing Reports
To share a report, select the "share" button on the top of the screen.

Once this has been selected there will be a pop-up providing users with the public sharable link of the report along with an embed code.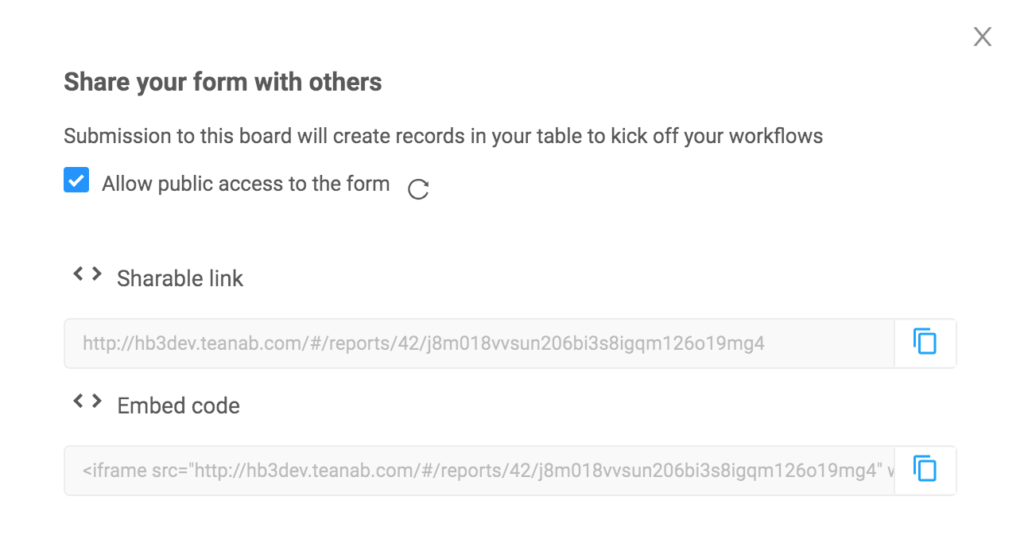 Another way you can also share a report is by downloading its contents via .csv and sending the file to your desired recipients. In order to download a reports .csv click on the icon to the left of share.