Assignments
Assignments are designated through forms or tables with the Assignee field.
The "My Assignments" section is accessible through the checkmark icon in the top left hand side of the interface.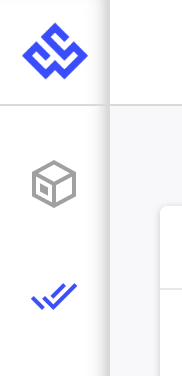 The Assignments table will show basic information of the record:
Title of the Record
Name of the Workflow
Assignment Date
Status
Additional Information can be easily accessed through the two icons on the right side of the table:
The first button will allow the user to see the modal view of the record to see all fields of the assigned record:

Assignment Notification Center
Once a user is assigned to a record they will be able to see a notification from the notification bell in the bottom right-hand side of their WorkMap interface.
Selecting the notification bell will show a preview description of the record that has been assigned to the user. Once a record is selected the user will also be navigated to the My Assignments section.

Email Notifications
Email Notifications can be configured in the Profile Settings which can be found by selecting the user-icon in the bottom right.
Each user can specify how often they would like to receive Email Notifications:
Instant Email for every notification
Daily Digest for 1 email notification per day
Or they can be Muted
Personal Info
In order to receive proper email notifications, please be sure to make sure you have provided the correct time-zone in your Personal Info settings.