Workflows
Applications
Workflows are sorted together by applications to allow users to see all workflows which are relevant to each other for organized data storage.
Getting Started
To create a new workflow, create a new application and give it a name!

Workflow Creation
When creating new workflows, there are a few options to get started:
Create a blank workflow from scratch
Select a template workflow
Upload a CSV file to use an existing table of data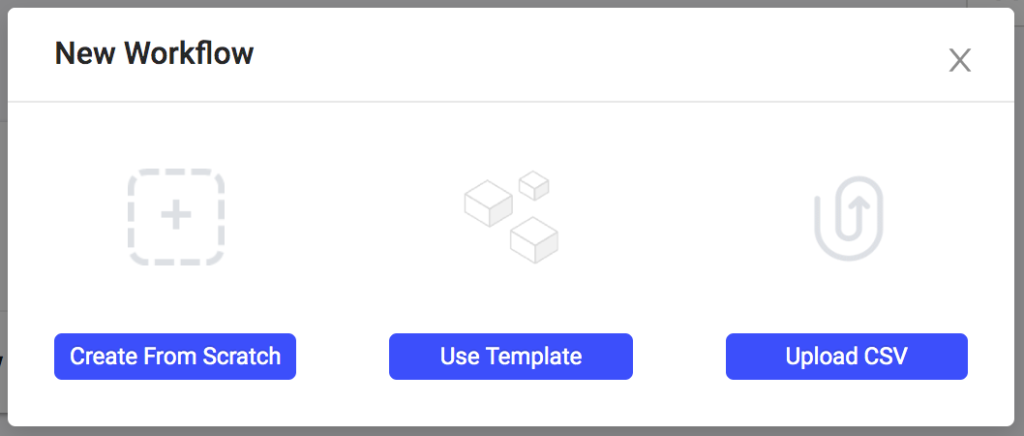 Tables
Tables are the main structure of the Workflow, hosting all of the information, field types, column creation, and allow users to create records all in the same place.
New columns are created inline. There are several field types such as Text, Date, Single & Multi-Select options, Assignees, Email, Number, etc.

Phases
Workflows are separated into Phases which represent multiple steps in a process. Users can drag and drop records to move them through phases or use automations to move them automatically.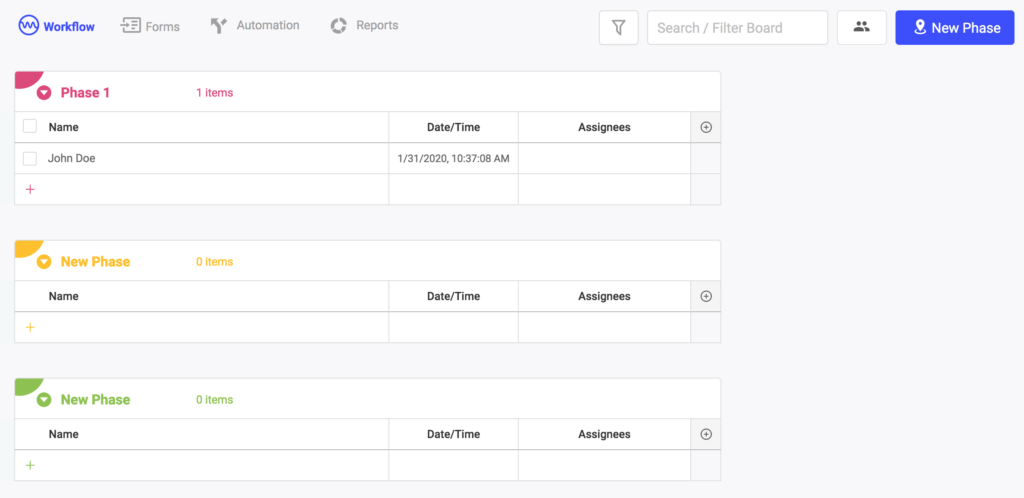 Real-Time Inline Editing
Multiple members of a workflow can edit and see changes others make in real time.
Modal View
Each record can also be shown in a modal view for richer interaction with the data. Information can also be edited through this view, as well as records from linked workflows.
Linked Workflows
Different workflows can be linked to each other for organized information management by utilizing relational databases. A user may pick single-select or multi-select to show relationships between records.

A new record can also be created within a linked workflow for easy-access!
Lookup Via Report
Once you have defined your link to another workflow, you are now able to start making your selections when adding information to each row record. What is interesting about this feature is that it allows for you to make your determination for records to add based off of reports that have been generated in the other workflow table. If you have made any conditions for these reports, you will also be able to edit them on the fly to help filter your selection making process.
Mirrored Fields
After a user has linked a workflow, they can add a Mirror Column of the linked table to retrieve additional information to the current workflow.
For example, from the "Countries" workflow, you may also want to view the "Language". The "Language" mirror column will automatically be filled out when you select a country.
Templates
Workflows can also be saved as Templates for future use. This will allow for an easy way to create a workflow which has similar functionality to a previously built workflow
Workflows can be Submitted to the Template Library by selecting this option shown in the top-right hand side of the workflow interface.
Permissions & Administration
To add users to the entire WorkMap, User Administration is accessible through the user icon in the bottom left of the page: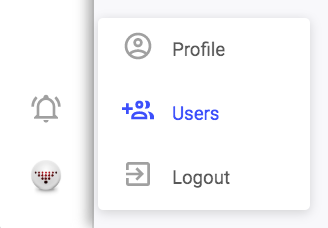 In User Administration, there are 3 types of user permissions to choose from:
Owner for managing users and billing
Admin for managing users
Member roles will be determined by specific workflow settings shown below under workflow Permissions
To invite new users, simply enter their email address and select the type of user.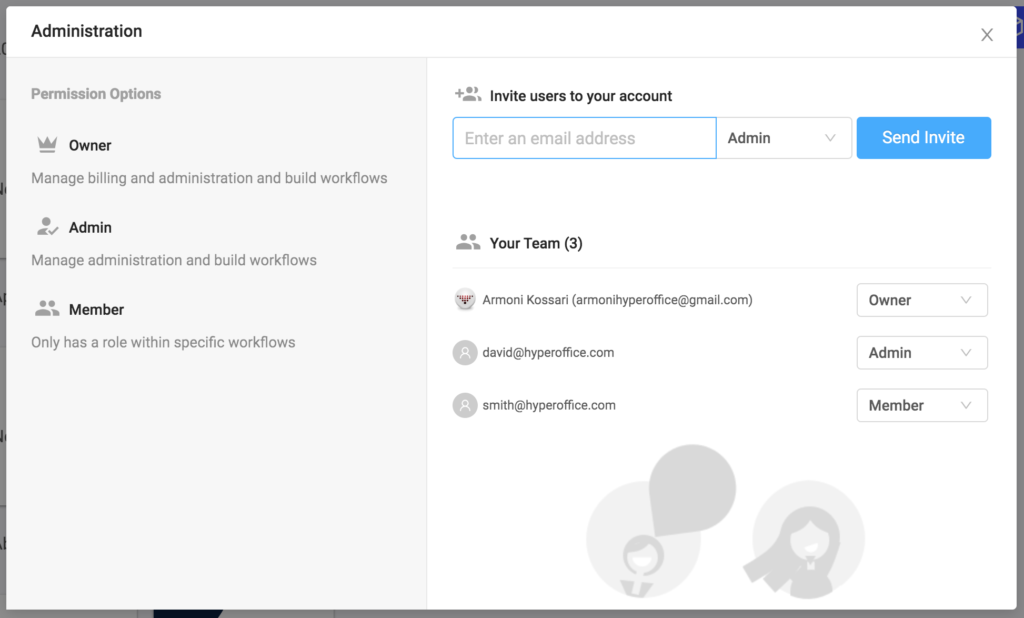 Workflow Permissions
To add users to a specific workflow, select the user icon in the top right:
To setup the default permissions for all members, select one of the options:

Private
If the admin would not like to have every WorkMap team member to have access to a specific workflow, they can select the Private access option. This will allow them to enter specific users for their workflow access.
Public
Setting the workflow as Public will allow any user who is added to the WorkMap Portal through the Administration section (shown above) to be able to see the workflow.
There are several types of permission levels for members:
View Only members can see records and reports but are unable to edit them.
Limited View members cannot edit records created by others except records assigned to them
Content Editors have full access to the workflow except user permissions
Admin have full access including workflow permissions
Data Importation
Workmap csv importation instructions